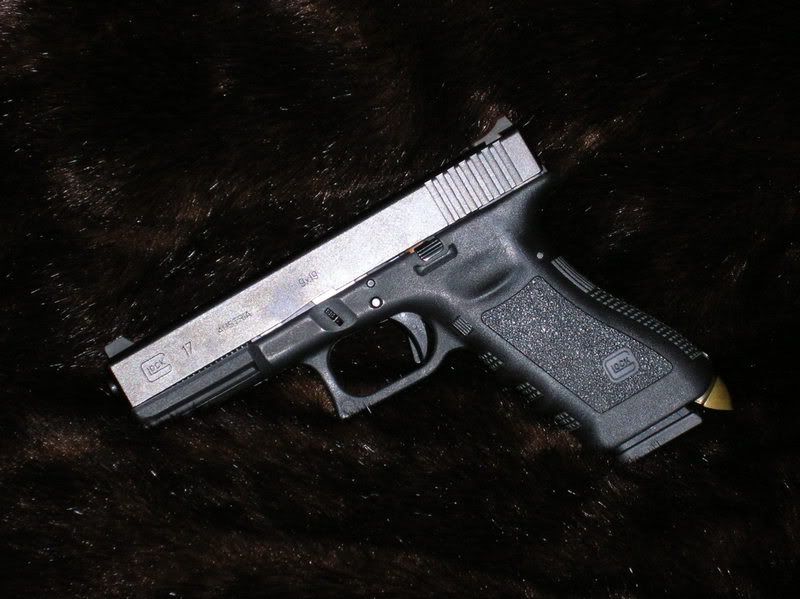 My second G17. Has
these Heinie sights
, Seattle Slug Plug, and a polished trigger bar. This is my fall/winter/spring carry pistol, test mule, and iron-sight competition pistol. I used this for the
Lone Wolf connector review
, and in the last DCFS match. I bought it used for $399.99. It is scratched and has a good bit of holster wear.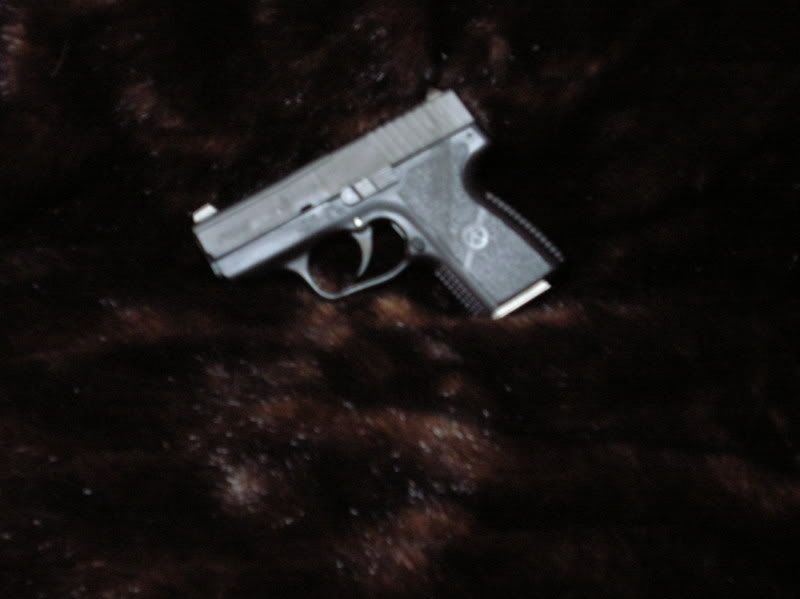 My pocket gun, a Kahr PM9. I've been carrying this pretty much all the time. It works well as long as I keep my thumbs clear of that huge slide release lever.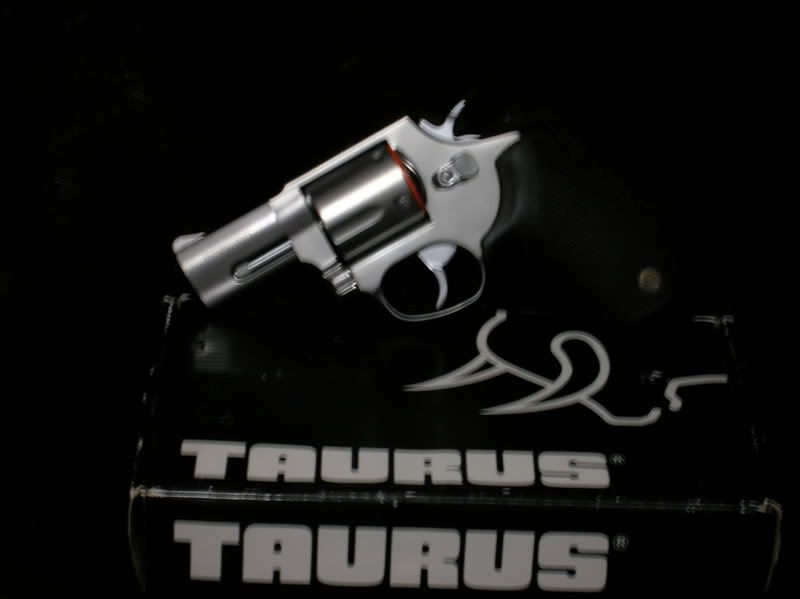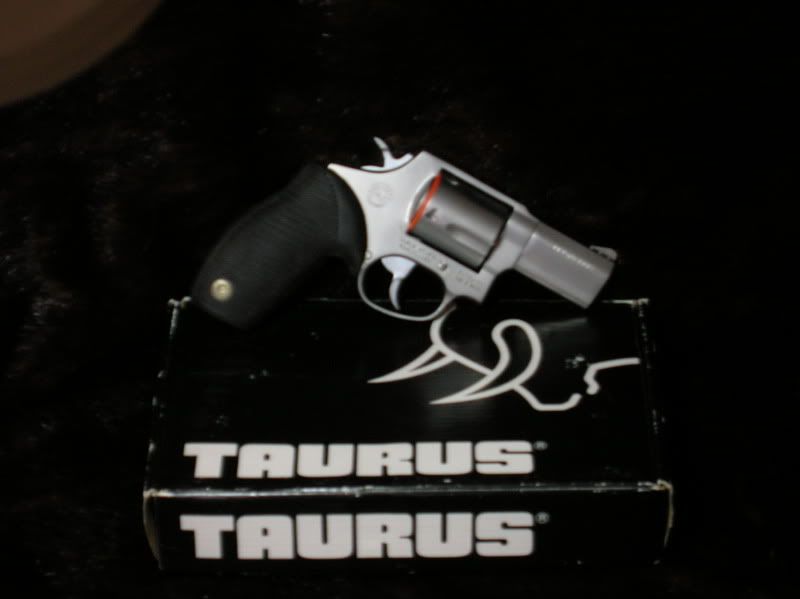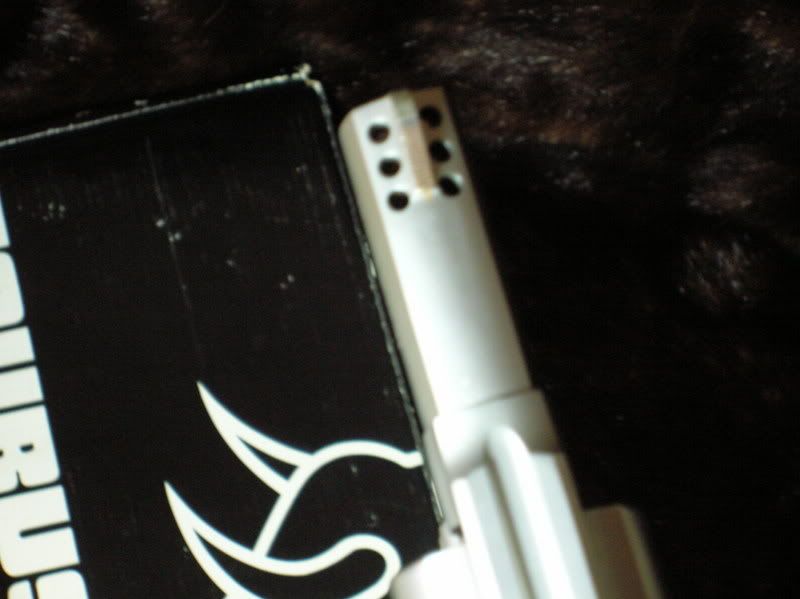 This one is for sale. Dad's Taurus .41Mag. It's a nice revolver, but I like Glocks, in case you didn't notice. Stainless, 2 1/2" barrel, 3 ports on either side of front sight, 5-Shot cylinder, origional box and papers, both keys for built-in lock. I have some .41Mag ammo that I'll sell with it if you buy face-to-face. I have a leather pancake holster for this one somewhere. This pistol is not a bear to shoot, the ports tame some of the muzzle flip, and the rubber "ribber" grips soak up some of the kick. This one is practially new.

Remington Custom Shop 40-XRBR. It is based on a heavy Remington 700 action. I'm not sure what's on it in the pic, but the rifle now has a Sightron 36x mounted on it. The barrel tuner was not on it for the picture for some reason. I can usually shoot 249s or better on a USBR target at 25 yards, 230-243 at 50 yards.

My tack drivin' 10/22. KIDD barrel and trigger. Glass bedded Bell & Carlson stock with bicycle seat post stock extensions. This one shoots just about as well as the bolt action above. Scope is a Simmons 8-32x, made in Japan. I had Kid set the trigger at 6 oz.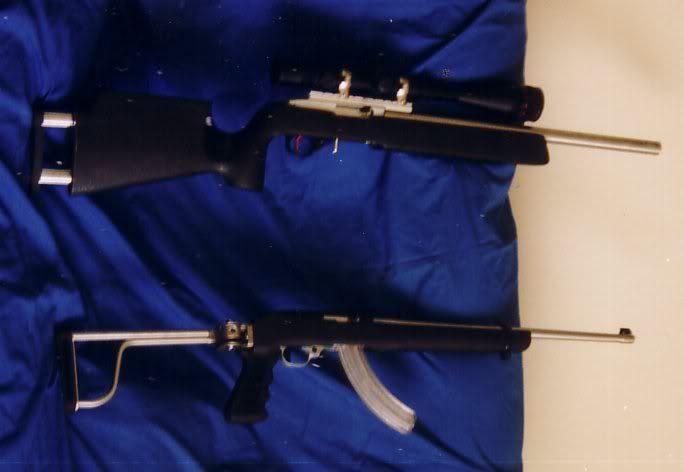 My tack drivin' 10/22, and my beater 10/22. The beater is a black 10/22 with the stainless barrel that came with the tack driver. The trigger group in the beater is the one that used to be in the tack driver - Volquartsen trigger with overtravel stop, JB weld mod, Volquartsen Hammer. The trigger pull is pretty crisp and around 3.25 pounds. The beater will get a red dot mounted some day. Magazine is a Butler Creek Hot Lips 25 rounder, and it works really well. I call it the beater, because pretty much all I do with it is run through the 25 round mags as fast as I can while still keeping the shots on target at 7 or 10 yards.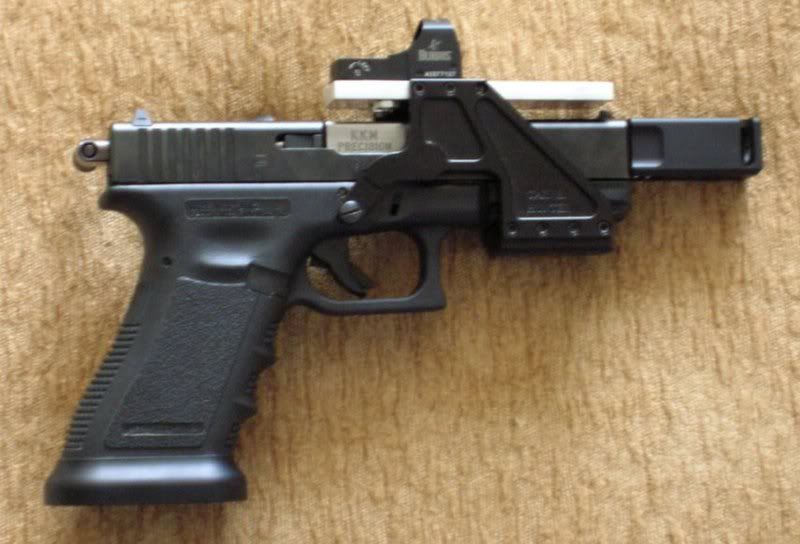 My Glock 17 racegun. I used to have a
Tasco PDP2
mounted on top, but no amount of tuning would completely keep brass from bouncing off the scope and back into the ejection port. So now it's got a
Burris FastFire
, which I can mount far enough forward that it doesn't interfere with ejection. The FastFire is mounted on a plate that I cut from a piece of aluminum, to fit the
Carver Hunter Scope Mount
. It has a
Vanek
Production trigger kit, Lone Wolf extended mag catch, KKM drop-in barrel with the leade cut longer for 9mm major loads,
SJC
9mm Major Comp, and
JP mag funnel
. I think the stainless captured guide rod is a Lightning Strike model, but I don't really remember. The slide racker, hanging off the rear of the slide is a Mako unit, which I've taken off, because I don't need it anymore with the FastFire sight.
I swapped the 9mm ejector for a .40S&W ejector, back when I had the Tasco on it. It helped kick out the brass better. I could switch back to the 9mm ejector now, but it's working fine as is, so I'm not going to mess with it.


Someday
, I will replace the JP mag funnel with a Dawson ICE funnel. The JP funnel kinda sucks. The barrel will be reamed for longer 9mm Major rounds shorty. Besides cutting the scope mounting plate down flush with the mount, ICE funnel, and maybe a GlockWorx adjustable trigger, it's about finished.