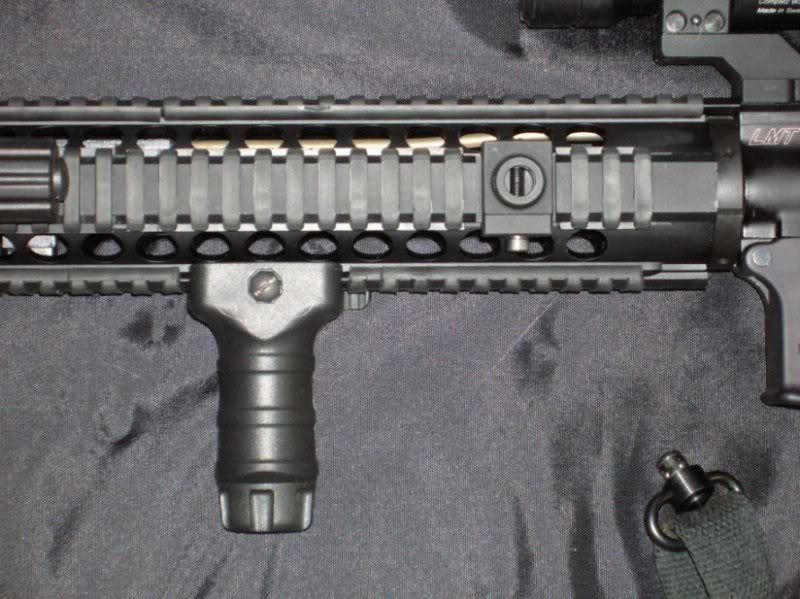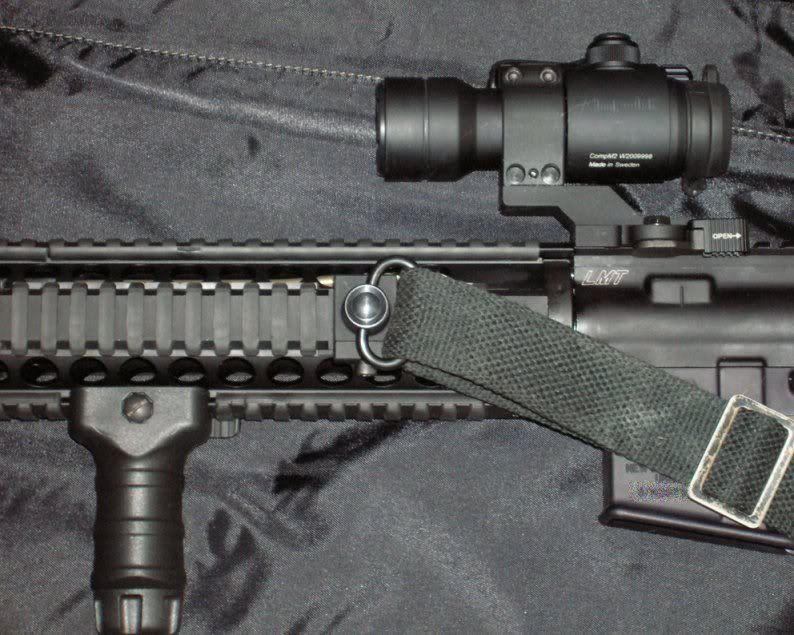 MI Part: MCTAR-08HD
I went with the heavy-duty MI quick-detach sling mount over the others after reading the
Military Morons review
which stated that the heavy-duty model had stops that keep the sling from twisting. The mount itself has stops that limit the sling swivel from making more than a quarter turn. I like this feature a lot, and I wish all QD sling sockets had this feature.
The mount is a fairly simple device. There are two pieces held together with an Allen-head socket screw. It works on my MI railed tube, obviously, which has rails that are a little oversized, but it also fits true 1913 Picatinny spec rails.
The only thing I feel the need to warn you about is that the screw will probably scratch the finish on the rail you mount it to. The screw threads left marks on my handguard. It's not a big deal to me. The handguard wasn't expensive, and the marks are covered with either accessories or ladder rail covers. If you were trying to sell an expensive firearm with integral rails, it might become an issue though.