I must have had a really good brain day last Sunday. Apparently, I managed to beat all the guys with open guns to take 2nd place in the action match at the local club last week.
I did it with this: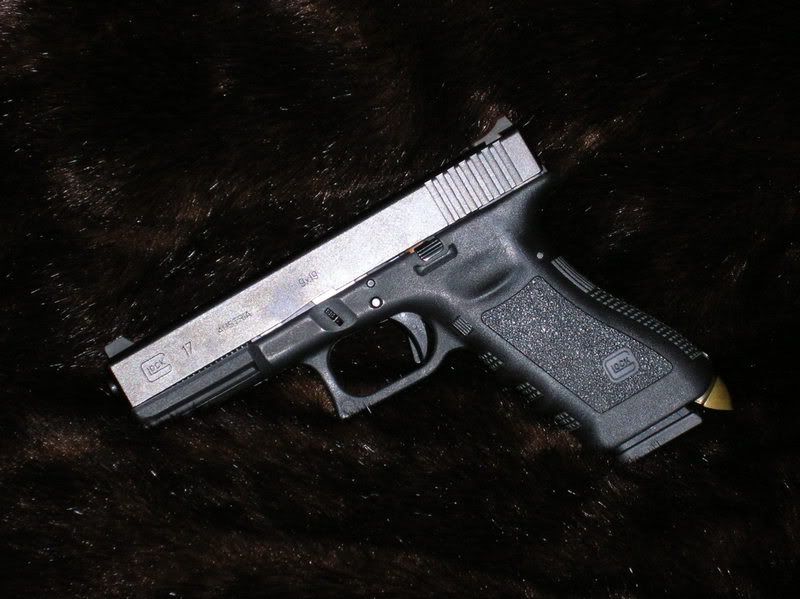 a Glock 17 that I bought used that I have less than $550 in. I popped in a reduced-power firing pin spring for the match. The trigger bar, 5lb. connector, and firing pin are polished. The slug plug is a brass unit from Taylor Freelance. Sights are Heinie Straight Eight Slant Pros with the race cut. I had cut belt slots in the Crossbreed SuperTuck holster, and wore it OWB with some simple kydex mag pouches.
Doug beat me fair and square with the 1911. He's been playing the games longer than I have. I'm not really sure how I beat the guys with open guns who cleaned the plate rack with ease, or the other, better shooters, with full-bore Limited pistols.
I'm wondering if I'll find out later that there was a mistake in the scoring