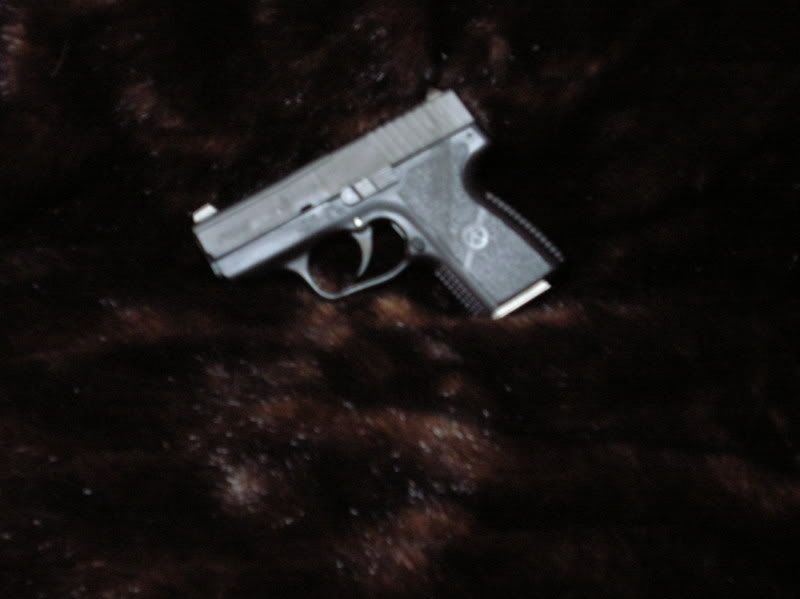 Every now and then, someone asks about pocket pistols, or the Kahr PM9 specifically. This is what I have to say on the subject:
I've had one [Kahr PM9, 9mm, with DLC finish - Kahr model
PM9094
] for a couple years. I've been carrying it pretty much every day, even if I've got something bigger on my right hip. I carry it in my front pockets pretty much exclusively, even in some places where I'm not supposed to carry (by rules, not by law).
I've got about a thousand rounds through mine, though I haven't checked the official count in a while. The only stoppages were user induced; you need to keep your thumbs clear of that huge slide stop lever. 9mm is a fairly potent round for such a small and light pistol, and it's not a lot of fun to shoot. I find that fatigue starts to set in after about 50 rounds.
I haven't seen any signs of excessive wear or peening on mine.
It is minute of index card accurate out to at least 10 yards. Trigger is smooth, though you need to completely release the trigger before it resets. It has real, windage adjustable sights, unlike some pocket pistols that have only a groove or tiny sights that are cast/forged into the slide.
I get a kick out of shooting the Kahr after a couple months of pocket carry. The first few rounds send pocket lint and fluff flying off the slide.
Kel-Tec P-3AT
, after it puked a third time, and I could not be happier with the little Kahr, even if it does cost a few hundred more then the KT.
UPDATE 8/2/2010:
I put Heinie night sights on the PM9. Round count is up to 1750.